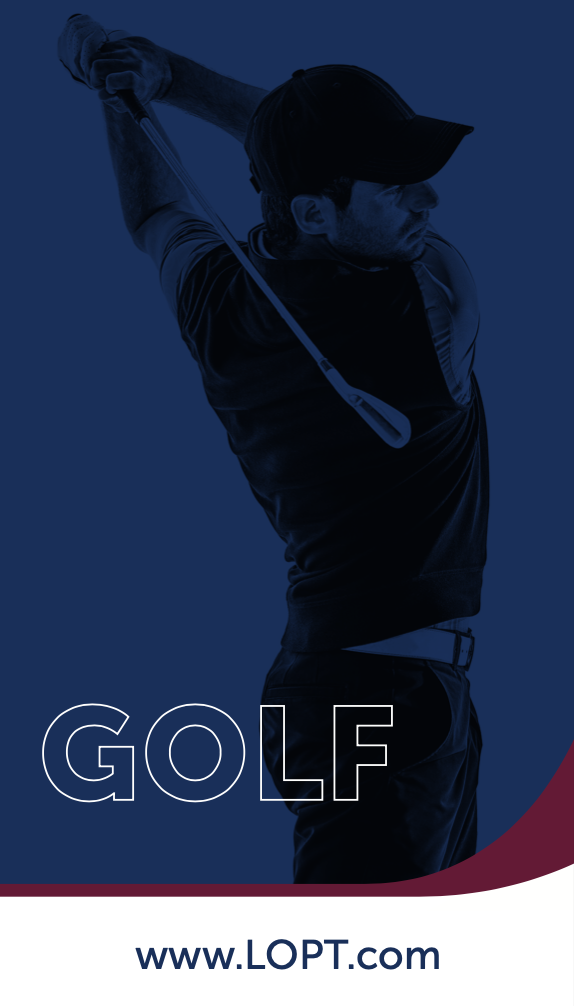 GOLF FITNESS & REHAB
Our goal is to help individuals to be able to participate in the activities they love
to the fullest extent and enjoyment possible. One such activity is golf. As a result, we've
taken a special interest in helping others to improve the efficiency and longevity of their golf game. As
a Titleist Performance Institute Certified physical therapist, Brett Armstrong has obtained a skillset to assess how one's physical attributes will impact their golf swing. Having made the connection between the body and the swing, he can then provide tools to improve the physical characteristics and therefore increase one's ability to attain their most efficient swing.
The TPI strategy is to screen golfers utilizing an assessment of swing mechanics, biomechanics, physical fitness, movement quality, current health and health history.

Utilizing the physical screen, I can predict what your swing may look like. This is done with special attention to qualities of your swing that are most likely to compromise power, efficiency, and be related to pain or injury.

From there, we tailor an individualized plan to help you recover from any existing injury as well as to improve your performance on the course.

Interventions could include manual therapy treatments, stretching, strengthening, and functional drills. This serves individuals best when we collaborate with golf professionals who have the specific knowledge to adjust and tailor golf swing itself.