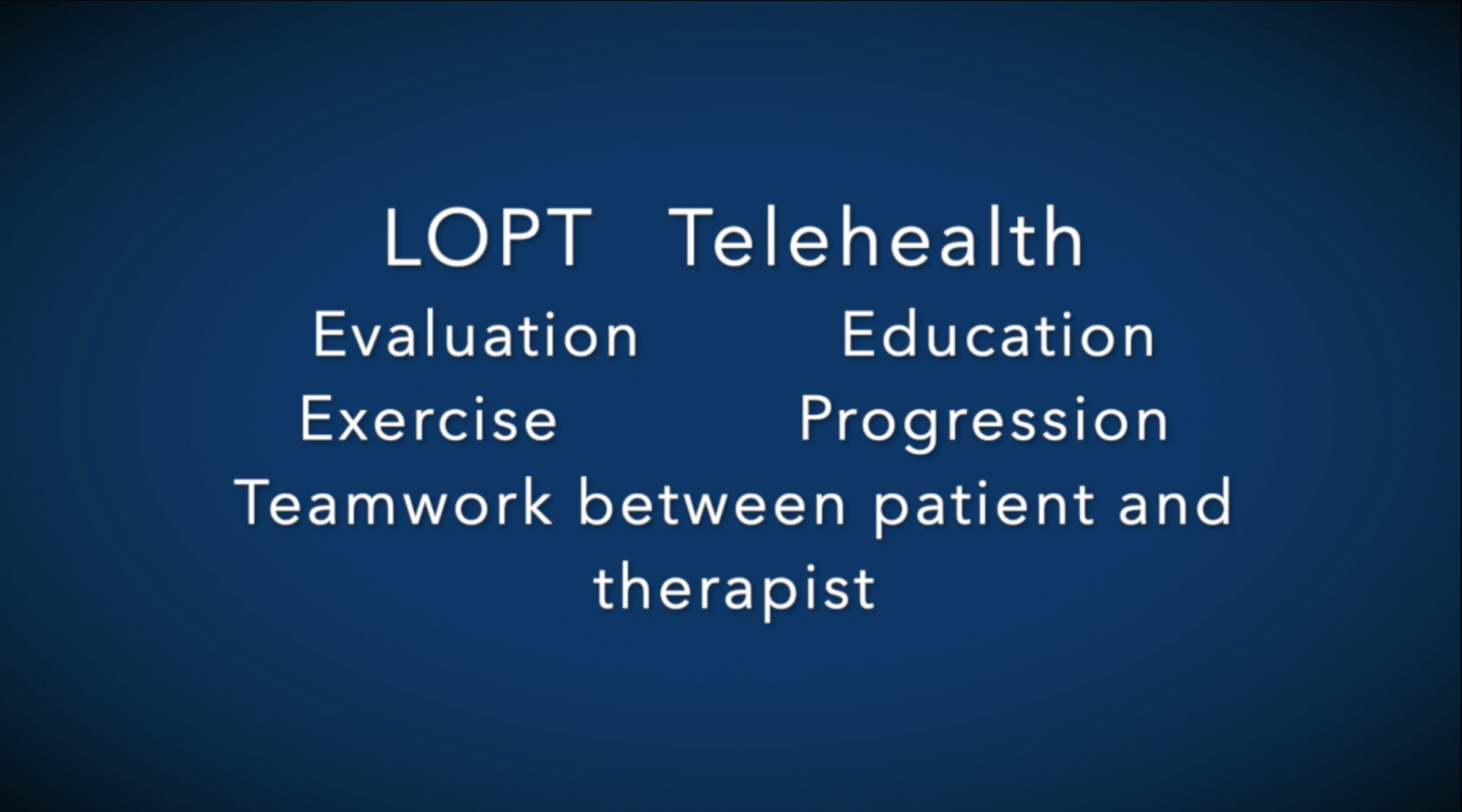 Home Visits:
Medicare and BCBS Patients have the option for therapists to go to their residence for treatment. This includes first evaluations and follow up visits as needed.
Before we visit, we will ask the patient if all are healthy in their home in order to halt unnecessary spread of the virus.
Tele-health for those who are self-quarantining or minimizing public contact:
We offer a Zoom, Doxy.me or Facetime meeting with patients. This will be a 45-minute online/call session for the patient to evaluate, treat and instruct with a home program.
Patients are sent links to a call that will allow them to find the physical therapy for post op care, pain, or exercises to stay active.
During a state of emergency, they have relaxed HIPAA to allow us to use Telehealth on whatever format the patient is comfortable with.
We feel it is essential for all patients to continue with their physical therapy appointments because the last thing we want is for them to have to start all over again or have pain while social distancing policies are in place.  
Contact any of our LOPT locations to set up a Telehealth appointment or ask about options that fit your situation and needs..